Safe
toothpaste + rinse

delivered to your door Get Started
SmilePack delivers healthy smile care every month
Choose from three MightyNest-tested systems:
Which is right for me?
All SmilePack products are natural, safe and really work. MightyNest-tested and approved!
Choose Schmidt's + Eco-Dent if you:
Love zesty flavors and a sparkling clean feel
Want a healthy upgrade to a regular routine
tell me more
Choose Essential Oxygen if you:
Prefer the gentle, organic way to power-whiten
Want an exciting new oral routine
tell me more
How SmilePack Works
Get Started
Pick one system for monthly delivery. Change or cancel at any time.
Save Every Month
Save 25% on your first SmilePack with code TRYSMILEPACK. Then save 10% or more every month you subscribe. Everything ships free*!
Feel Mighty
Once a month, SmilePack arrives in your box. It feels good to smile brighter with a healthy choice.
Plus, You Get Member Benefits
when you subscribe to $9+
Members Save!
Exclusive savings on the best healthy green products, up to 35% off
Free Shipping!
When you shop MightyNest, anything you add to your delivery ships free, too
Try SmilePack
Save 25% on your first month with code TRYSMILEPACK
* Free shipping only available in contiguous 48 US
Why You'll Love SmilePack
MightyNest-trusted
All SmilePack sets meet our tough criteria: safe for your body and the planet. It's the happy healthy way to smile bright!
Confidently fresh & safe
Every month, SmilePack has you covered with a natural toothpaste + rinse that really works! Upgrade your dental and oral health with safe ingredients.
100% pure – 0% yuck
Don't frown: most conventional oral products contain toxic and irritating ingredients that can contribute to gum disease, allergies, hormone disruption, and even cancer. SmilePack products are made with safe, pure ingredients. Smile bright with dentist-pleasing results and taste great!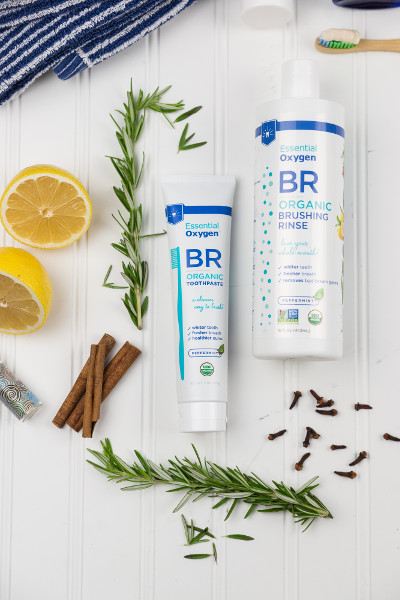 Great taste
Safe natural ingredients
Naturally anti-bacterial & effective
No sodium lauryl sulfate
No triclosan
No toxic or artificial ingredients
Why We Created SmilePack
We understand that you want the best of both worlds: safe and sparkling fresh! SmilePack simply keeps you supplied with trustworthy products that deliver great results.
Get Started
Save 25% on your first month with code TRYSMILEPACK
No-Risk Trial
We believe that you deserve to try this important healthy essential. That's why we provide this offer for 25% off your first month!
Confidently make the change! The MightyNest team is here to help you discover the healthy option that works best for your body. Call us at 847.905.0567 or chat online with any question.
Safe Toothpaste + Rinse: The Facts
Toothpaste + Mouthwash
Choose safe toothpaste + mouthwash to keep your smile naturally fresh and clean.
Your mouth's delicate membranes provide a fast track into your bloodstream for foods, medicines, and toxic ingredients. Conventional oral products contain overwhelming amounts of allergens, carcinogens, and other questionable ingredients.
Triclosan kills good gut bacteria, disrupts hormones
Sodium lauryl sulfate (SLS) carcinogen and insecticide
Plastic microbeads may contribute to gum disease
Artificial sweeteners can cause tissue damage
Propelene glycol skin irritant
Diethanolamine (DEA) carcinogen
Pure natural ingredients:

aloe vera (aloe barbadensis) fights bacteria and irritation
bentonite clay removes plaque
baking soda (sodium bicarbonate) whitens
salt removes plaque and fights infection
coconut oil fights infection
neem oil antibacterial
stevia safe sweetener
xylitol safe sweetener, inhibits bacteria growth
essential oils fight infection and taste great!

Tastes great
Dentist-pleasing results
Frequently Asked Questions