Welcome to the MightyFix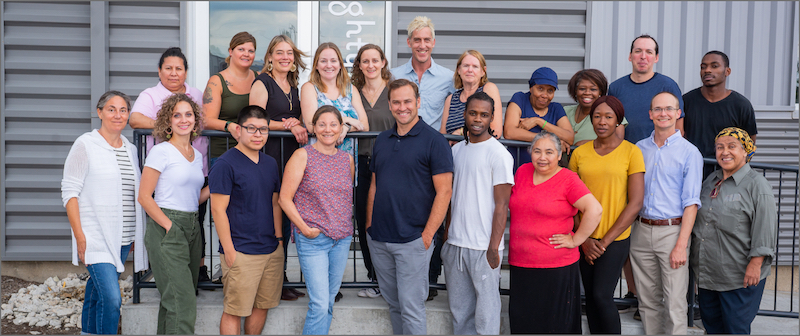 Our passion at MightyNest is to make healthy, green living simple and sustainable for you and your family. We are dedicated to finding products that are made with safe ingredients so you can "live mighty". Our goal is to help, not judge.
We understand there are countless products on the market and online right now, and that most people give up after a few minutes of web searches. At MightyNest, we offer products that are carefully chosen as the healthy, green alternative to something you commonly use.
The MightyFix Membership
Our customers ask us all the time: "What is the next step to making an impact?" We believe the simplest way to begin a greener lifestyle is to become a MightyFix member.
Every month, you'll be introduced to a product that offers an easy green change. For example, three wool dryer balls can be the start of a healthier laundry room. Throughout the month, we'll share tips and insights so you can implement that change. You'll also receive member-only deals on corresponding products so you can expand your impact. You really can make noticeable progress in a short time with minimal effort.
Since we launched MightyFix, our members have already:
Swapped 210,000 dryer balls and ditched 2,000,000 dryer sheets
Upgraded to 300,000 sheets of bee's wrap, potentially eliminating 3,000,000 uses of plastic wrap
Eliminated 2,000,000 zip-top plastic bags
Stored 5,000,000 meals in safer materials
Applied safer sunscreen 3,000,000 times
Each Fix is a chance to improve our world. And we are just getting started.
How it works

Every month, you'll receive a MightyFix - a healthy, green product you can easily add to your day.
All of our products are carefully selected to expand your impact. You will also receive exclusive, member-only deals on seasonal specials and essentials.
Anything you add to your monthly box ships FREE. (US lower 48 states only)
Real People Who Really Help
When you call or chat with us online, you will talk with a Mighty team member, not a robot. We consider ourselves concierge shoppers, sourcers of advice and problem solvers. You'll feel that same passion as we help you to build your MightyNest.
Call us at 847.905.0567 M-F, 9a-5p CST or chat with us by clicking that link in the bottom righthand corner. We're happy to help you.
Our Philosophy
We purposely designed everything around helping you in five key areas of your home:
Read more about our philosophy for choosing products
FAQs
Check out a few frequently asked questions about the MightyFix.
Member Benefits
We've made it easier for you to find the products you love and ensure you never run out. Enjoy free shipping on anything in your monthly box, as well as exclusive member pricing.