How the MightyFix Works
At MightyNest, we want to make it easy for you to make informed, mindful choices for a better, cleaner, and greener world. We've sent out over 3,000,000 (and counting!) MightyFix shipments to date.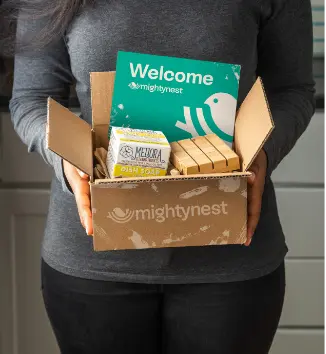 each month we send you one important change
The MightyFix is the easiest way to step into healthy, green living. Each month, one of our community's favorite products arrives at your door, along with tips and tricks for using it. Just open the box and discover a doable change that matters. Get started with the MightyFix
explore even more sustainable choices
If you're inspired to do more, shop our site to discover hundreds of products that help you make purposeful changes. Our shop gathers the very best with over 1,500 carefully curated solutions so you can discover new ways to ditch disposables, replace plastic and eliminate toxins from your life.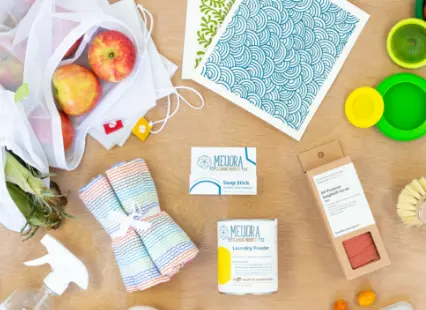 shop consciously
We ship our products in minimal, post-consumer recycled and recyclable packaging, and our products are never tested on animals. Everything has passed our team's strict criteria, is lead-safe, and is free from toxic ingredients including BPA, PVC, phthalates, melamine, formaldehyde, flame retardants and parabens.
Only want vegan products? Have any allergies? Customize your MightyFix preferences when you sign up.
and it all ships for free
Your monthly MightyFix, plus anything that you add to your monthly box, will always ship for free to those in the contiguous United States.
have questions? tap into our team
We're here to help and love sharing what we know. In fact, we spend our days seeking out the best sustainable, healthy products and figuring out simple ways for you to incorporate them into your life. Have a question? Just want to talk things through? We're here—just call or email.
A better future starts in our homes, and everyone's small steps truly do have a big impact over time.