Organic cotton

tampons + pads


delivered to your door Get Started
Design Your MoonPack
Welcome MoonPack into Your Life
Mix and match your choice of Rael and Natracare products for monthly delivery. You can add or remove items at any time.
Tampons with Applicator
See Options »
Tampons non-Applicator
See Options »
Pads
See Options »
Natracare Organic Ultra Pads
Slim traditional style for a range of flows
Liners
See Options »
Wipes
See Options »
MoonPack delivers a custom care package to you every month.
Mix and match two trusted brands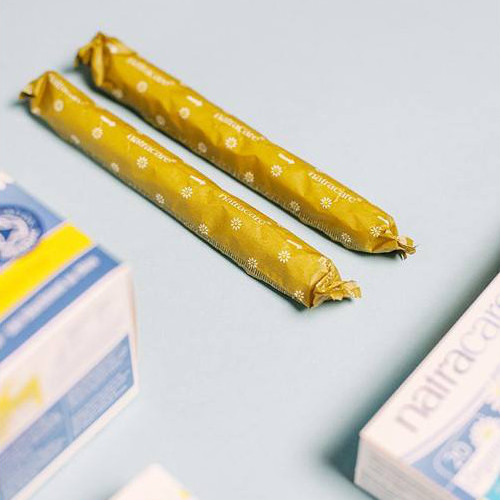 Natracare
The greenest choice, MADE SAFE® certified with 100% organic cotton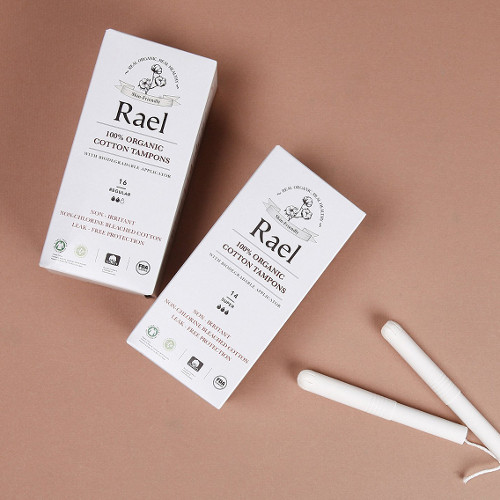 Rael
Innovative design with thoughtful fit & soft materials
Which is right for me?
All MoonPack products are safe and effective. MightyNest-tested and approved!
Choose Natracare if you:
Want the #1 sustainable option
Prefer a compostable product
tell me more
Choose Rael if you:
Want the innovative choice
Prefer luxuriously soft materials
tell me more
Conventional tampons and pads are filled with concerning ingredients, often including bleach, pesticides, GMO's, synthetic fragrances, artificial colors, polyester, rayon undisclosed ingredients.
How MoonPack Works
Get Started
Design your pack. Take your pick of our favorite tampons + pads. Change or cancel at any time.
Save Every Month
Save 25% on your first MoonPack with code TRYMOONPACK. Then save 10% or more every month you subscribe. Everything ships free*!
Feel Mighty
Once a month, MoonPack arrives at your doorstep with a little peace of mind. No more running out at the last minute!
Plus, You Get Member Benefits
when you subscribe to $9+
Members Save!
Exclusive savings on the best healthy green products, up to 35% off
Free Shipping!
When you shop MightyNest, anything you add to your delivery ships free, too
* Free shipping only available in contiguous 48 US.
---
Why You'll Love MoonPack
MightyNest-trusted
Our two favorite brands meet our tough criteria: safe for your body and the planet, and when it comes to your cycle, they truly perform!
Luxuriously safe
Every month, MoonPack delivers the luxury of being prepared. You'll feel good about using organic cotton supplies that are thoughtfully designed and made with safe materials.
100% organic cotton – 0% yuck
Let's get real: Conventional tampons and pads are not required to disclose their ingredients. MoonPack supports your cycle with safe organic cotton — what a relief!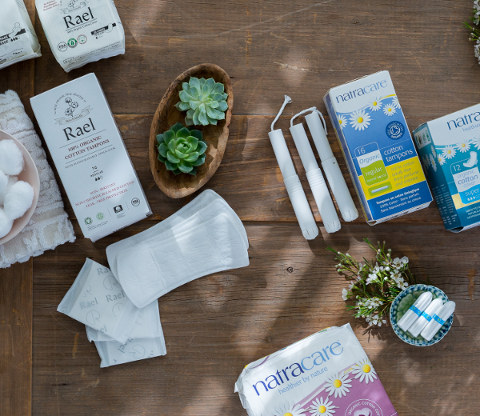 100% organic cotton
Free of plastic & chlorine
Biodegradable
Compostable
No rayon
No bleach or pesticides
No synthetic fragrance
Why We Created MoonPack
At MightyNest, we always say, "What goes ON your body goes IN your body." Tampons and pads contact your most delicate tissues for prolonged periods of time. Organic cotton tampons + pads are a very important healthy choice.
No-Risk Trial
We passionately believe every woman deserves to try these healthy essentials. That's why we provide this offer for 25% off your first month.
The MightyNest team is here to help you discover the safe tampons + pads that work best for you. Call us at 847.905.0567 or chat online with any question.
What Members Say
"MightyNest has been a great resource for my home, and now I'm thrilled that it is also making it easier for me to keep my body every healthier. Thank you!"
"I had heard about other healthy alternatives to the bleach and chemicals in normal tampons, but they all seemed like a hassle. The MoonPack has made it SO easy to move to a healthier option for myself and my daughter."