PitPack gently fights odor every month
Choose from two trusted deodorants
Save 25% on your first month with code TRYPITPACK
Which is right for me?
Both PitPack deodorants are safe, gentle and effective. MightyNest-tested and approved!
Choose Schmidt's if you:
Prefer a traditional deodorant stick
Want magnesium's anti-odor power
tell me more
Choose Soapwalla if you:
Want to explore an innovative hand-crafted cream
Prefer a uniquely green choice with reusable tub
tell me more
How PitPack Works
Get Started
Pick one deodorant for monthly delivery. Change or cancel at any time. Questions about which is right for you? Chat with us!
Save Every Month
Save 25% on your first PitPack with code TRYPITPACK. Then save 10% or more every month you subscribe. Everything ships free*!
Feel Mighty
Once a month, PitPack arrives in your box. It feels good to keep the fresh confidence coming.
Plus, You Get Member Benefits
when you subscribe to $9+
Members Save!
Exclusive savings on the best healthy green products, up to 30% off
Free Shipping!
When you shop MightyNest, anything you add to your delivery ships free, too
Try PitPack
Save 25% on your first month with code TRYPITPACK
* Free shipping only available in contiguous 48 US
Why You'll Love PitPack
MightyNest-trusted
Our two favorite deodorants meet our tough criteria: safe for your body and the planet, and when it comes to your armpits, they truly perform!
Confidently fresh & safe
Every month, PitPack has you covered with a healthy green deodorant that really works! Fight odor with safe ingredients.
100% pure – 0% yuck
It's a stinky fact: conventional deodorants contain toxic and irritating ingredients that can clog pores, trigger allergies, disrupt hormones and may even contribute to cancer. PitPack deodorants are made with safe, pure ingredients —and smell great!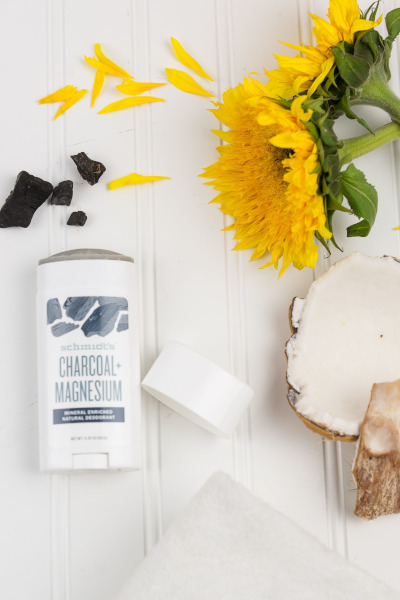 Gentle and effective
Safe natural ingredients
Essential oils & botanicals
No aluminum
No parabens
No phthalates
Why We Created PitPack
Deodorant: it's where MightyNest began! Our co-founder learned about the risks of conventional deodorant when she was pregnant with her first child. She worked hard to discover better options, and wanted to share her findings with others. We created PitPack to make it easy for anyone to find non-toxic deodorant options (without the extensive research).
Get Started
Save 25% on your first month with code TRYPITPACK
No-Risk Trial
We passionately believe that everone deserves to try this important healthy alternative to an everyday essential. That's why we provide this offer for 25% off your first month!
Confidently make the change! The MightyNest team is here to help you discover the safe option that works best for your body. Call us at 847.905.0567 or chat online with any question.
Safe Deodorant: The Facts
Deodorant
Choose non-toxic deodorant made with food-quality ingredients to keep your armpits and body comfortable, safe, and fresh.
Your armpits do more than sweat. They can soak up deodorant ingredients. This matters because many lymph nodes and hormone receptors sit just beneath the armpit surface. Conventional deodorants can include questionable additives that can accumulate in your body, distress immunity, and disrupt hormonal balance.
Aluminum clogs skin pores
Parabens disrupt hormones
Phthalates disrupt hormones, possible carcinogen
Safe natural ingredients:

Vegetable powders and clays absorb moisture
Plant-based butters nourish skin
Essential oils fight bacteria and smell amazing

Handmade in small batches
Gentle and effective
Frequently Asked Questions